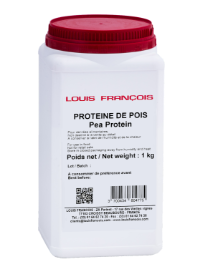 Sunflower or soy lecithin powder
Emulsifier and antioxidant. Mainly used in bread-making and biscuit-making. Culinary aid for skimming and espumas.
---
DOSAGE:
- Bakery products: 1 to 3 g/kg.
- Cuisine: 7 g/l
PACKAGING: 150 g and 1 kg tins - 20 kg box
Fluid lecithin from sunflower (available in organic) or soya
More suitable for use in chocolate-making. Organic sunflower available.
---
DOSAGE: 3 to 5 g/kg
PACKAGING: 1 kg tin - 20 and 25 kg buckets
Glycerol monostearate
Of sunflower origin. Emulsifier mainly used in ice cream and confectionery.
---
DOSAGE: 0.1 to 1%.
PACKAGING: 150 g and 1 kg tins - 25 kg bag
Galligen
Pasty emulsifying base for sponge cakes and yellow doughs. Can be used in a siphon.
---
DOSAGE: 50 to 70 g/kg of flour.
PACKAGING: 1 kg and 20 kg buckets
Gallimousse
Non-palm origin. Expanding agent for the manufacture of aerated, chilled or frozen cream desserts.
---
DOSAGE: 60 to 100 g/l of milk.
PACKAGING: 1 kg tin - 25 kg bag
Upcoming training courses

"Study of textures and consistencies

"Study of textures and consistencies

"Study of textures and consistencies